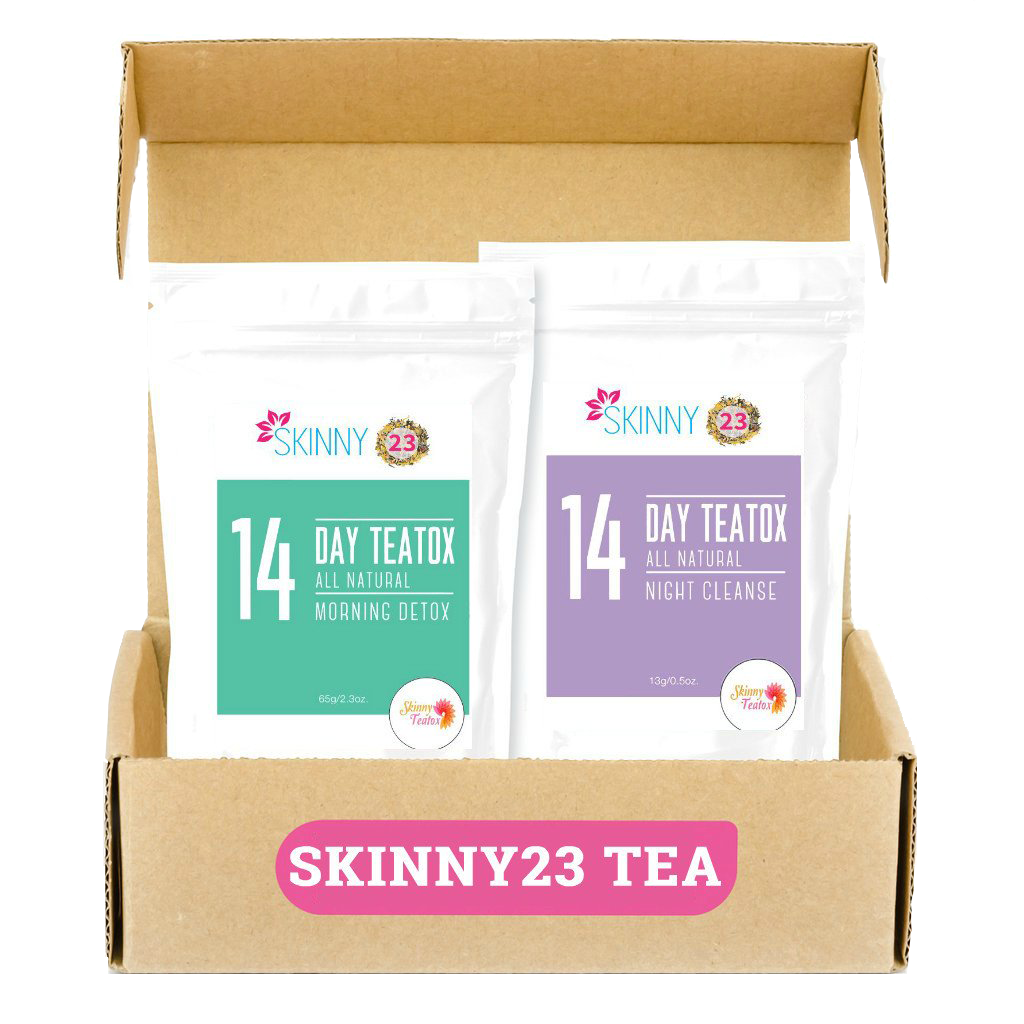 Morning Teatox:
Morning Detox is a lightly lemony herbal tea with a blend of herbs with a touch of star anise and fennel. Potent yet nourishing to help you feel new inside and out again. This blend contains antioxidants as well as added cleansing lemon extract leaving you feeling clean, hydrated and refreshed.
Night Cleanse:
Night Cleanse is a little minty and easy to drink herbal tea with herbs such as dandelion and red clover which are reputed for detoxing and ginger which is great for killing germs and cleaning the body. You can always alter the taste of the tea by adding in some natural sweeteners such as honey or lemon, these will not change the overall effects of the tea. 

Our teas are a natural quality blend with ingredients that are scientifically formulated to:
Assist weight loss by reducing bloating, burning stored fat and cleaning your body from inside outside.
Inhibit weight gain by reducing fat absorption
Boost Metabolism
Suppress appetite
Reduce sugar cravings
Reduce bloating
Aid digestion
Improve endurance during exercise and assist in muscle recovery
Improve blood flow and circulation
Contains cassia seeds that help to support the body's natural detoxification processes through the efficient cleansing of the digestive tract
Gluten free
Teabags are square
Always read the label. Use only as directed. If symptoms persist consult your healthcare practitioner. 

Ingredients:
Morning Teatox: Organic Pu-erh Tea, Organic Green Tea Extract, Ginseng(Panax), Ginger Pieces, Garcia Cambogia, Pu-erh Tea, Stevia, Natural Peach Flavors.

Night Cleanse: Senna, Cassia Seeds, Date, Licorice Root, Cinnamon Bark, Chrysanthemum Flower, Honeysuckle Flower, Apple Pieces, Stevia Leaf, Natural Apple & Cinnamon Flavors.


Directions:
Morning Teatox:
1 teabag per cup, pour boiling water and brew for 5 minutes. Drink 1 cup per day, before breakfast is best.
Night Cleanse:
1 teabag per cup, pour boiling water and brew for 3 minutes. Drink 1 cup every night daily, before bedtime is best.